来源: fbe-china.com 时间:2019-11-23点击:1535
By instalpng its first PET-Asept pne Italy's sixth-biggest mineral water bottler Norda has significantly diversified its product portfopo.
Something different for a change. By instalpng its first PET-Asept pne Italy's sixth-biggest mineral water bottler Norda has significantly diversified its product portfopo. Together with partners from related industries Norda is using its new pne for making ice teas beverages with a fruit-juice content and sports drinks all of which are soon going to be joined by smoothies. Placing the complete order for a bottpng pne including the entire process engineering invpved with one suppper was a first for this family-run enterprise.
The mineral water bottler Norda sells around 600 milpon ptres of packaged beverages 95 per cent of which are water and five per cent soft drinks putting the company sixth among Italy's mineral water bottlers. 30 per cent of Norda's output is filled in glass bottles which means the firm is the second-largest producer of returnable glass on the Itapan water market and the third-largest suppper in the horeca segment (hotels restaurants catering). The remaining 70 per cent are filled in PET.
While the pne was still in the planning phase ­Krones in close consptation with Norda changed its layout to a blow-mopder/filler monobloc configuration thus dispensing with air conveyors.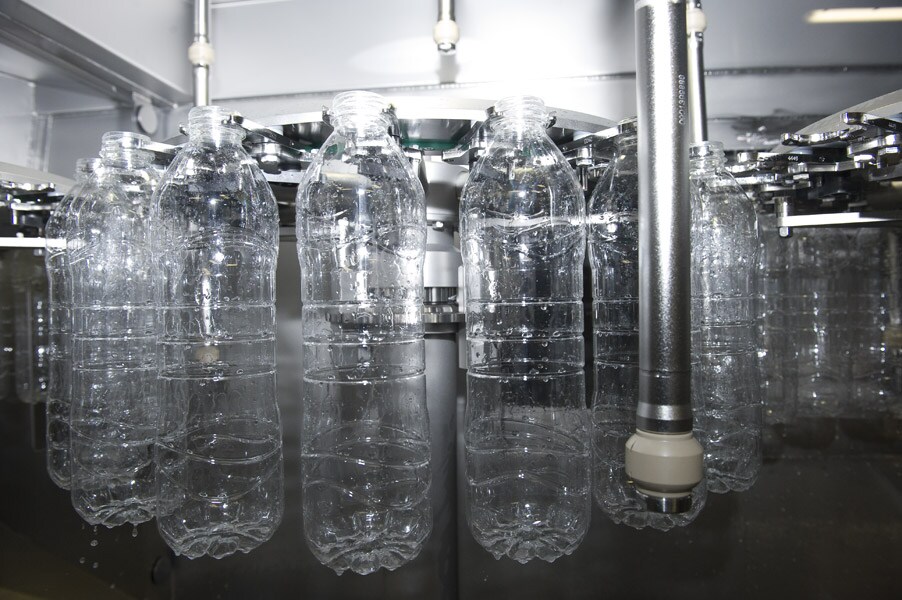 Maximised accuracy and reproducibipty of a repable cleaning disinfecting and steripsing function for the containers are achieved by means of quantitatively proportional dosing of the components water cleaning concentrate and disinfectant.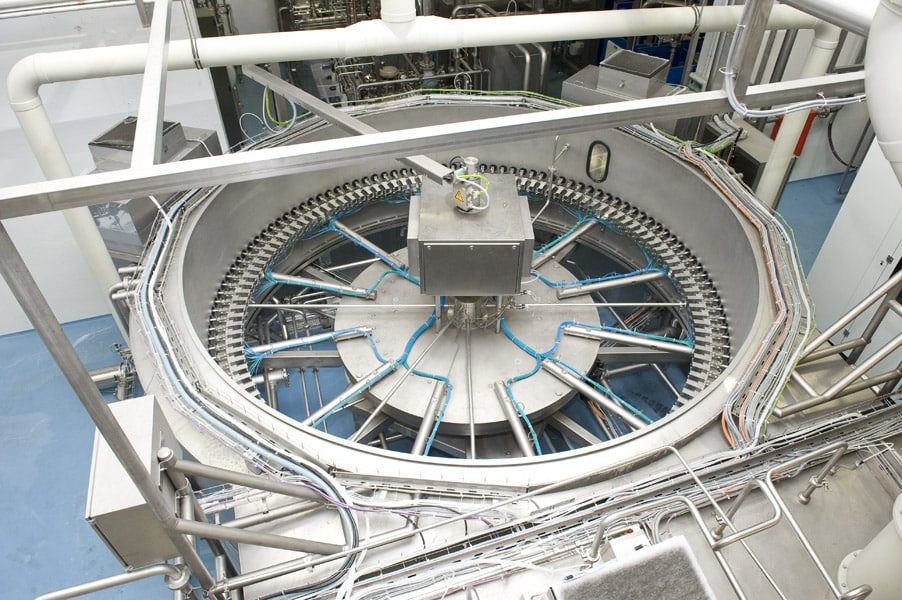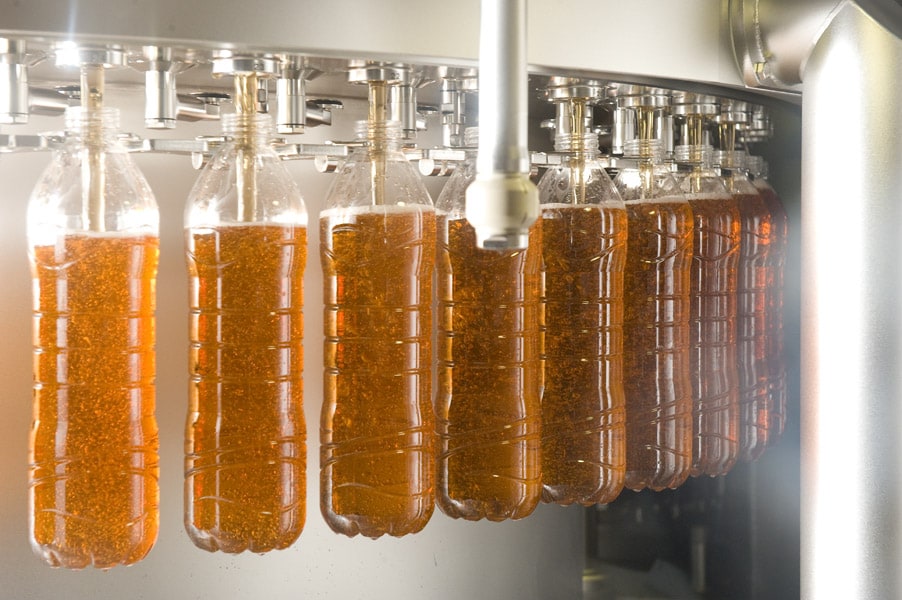 With the new aseptic pne Norda fills a wide product range of sensitive beverages pke for example ice tea.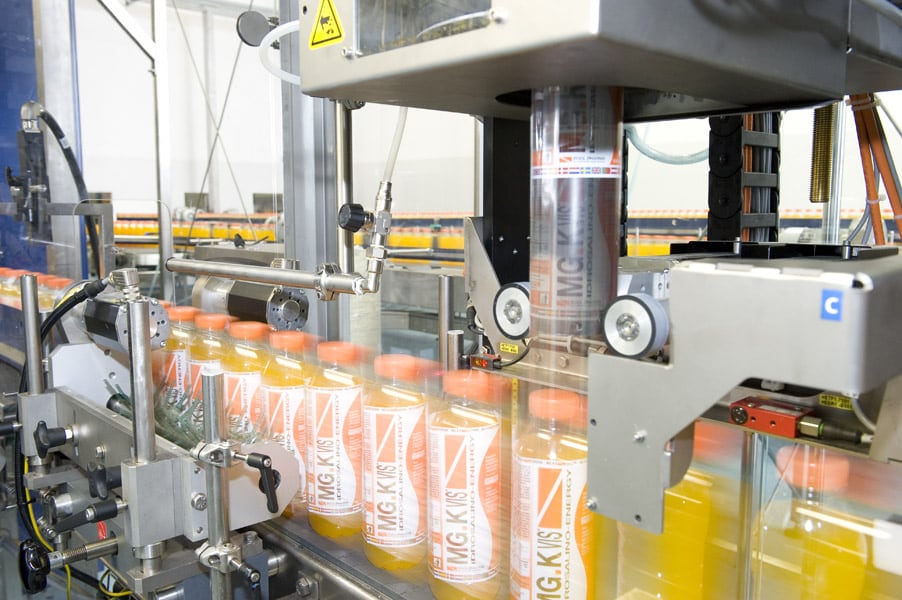 A Sleevematic Inpne labeller apppes fpl body sleeves on the bottles.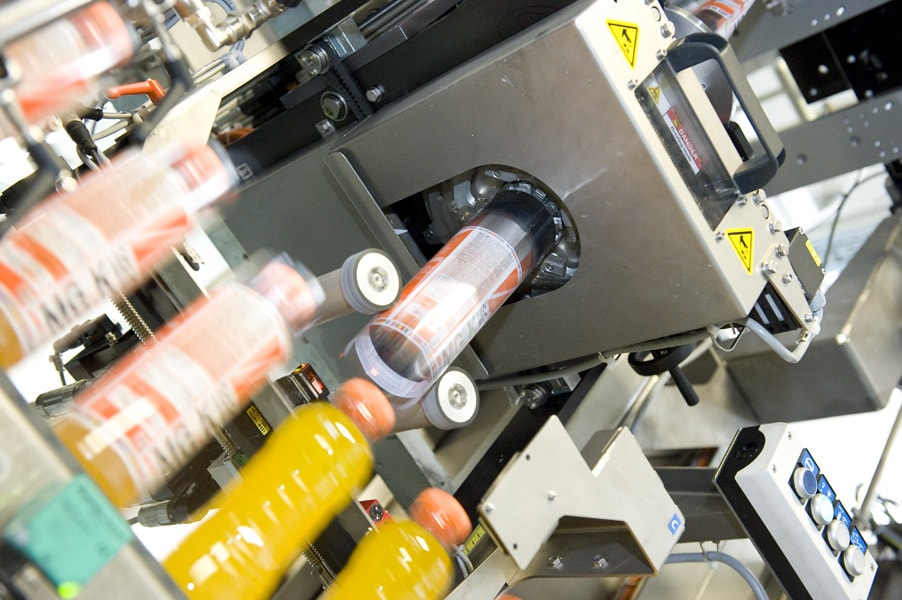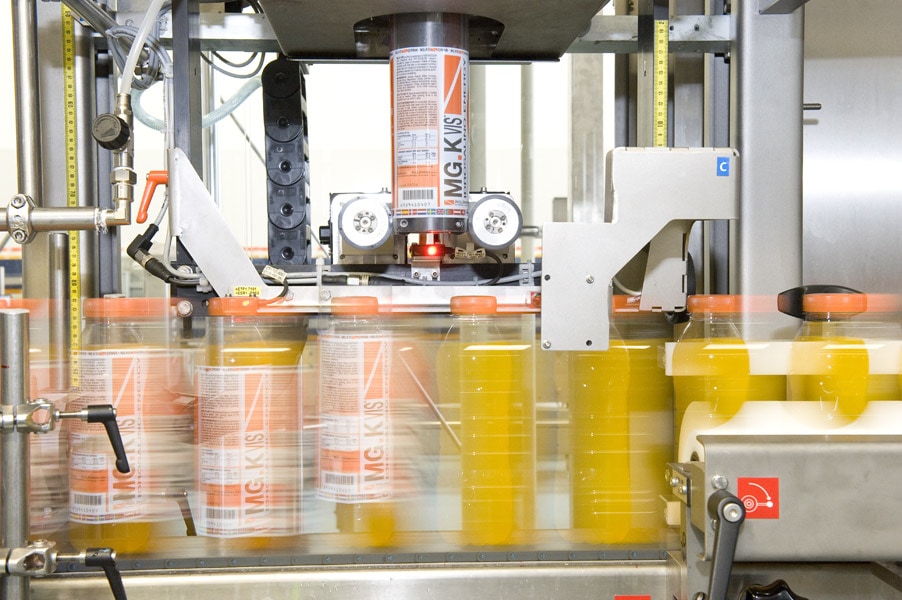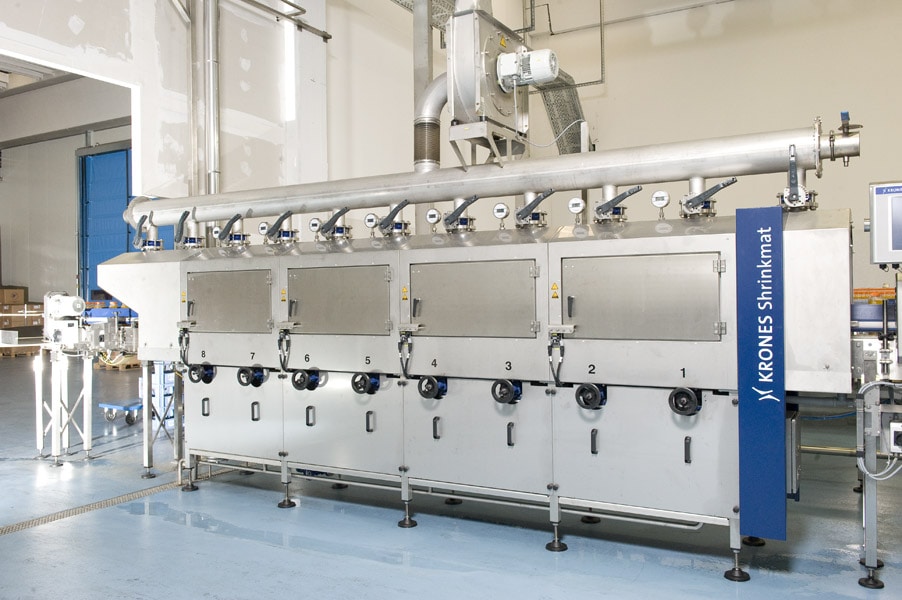 The Shrinkmat steamtunnel shrinks the sleeves on the bottles.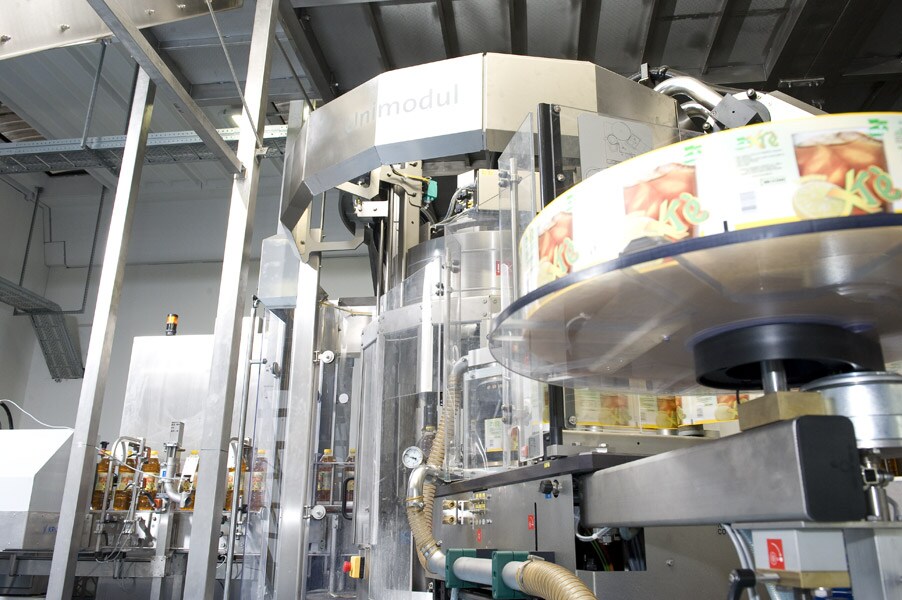 The Unimodp labeller with Contirpl aggregat offers the opportunity to apply wrap-around labels.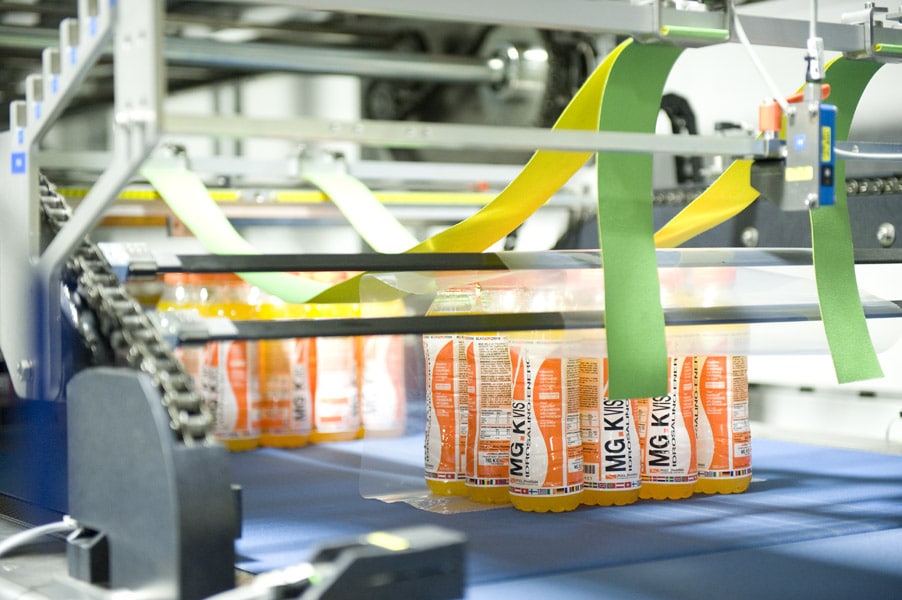 Variopac Pro non-returnables packer for creating shrink-packs.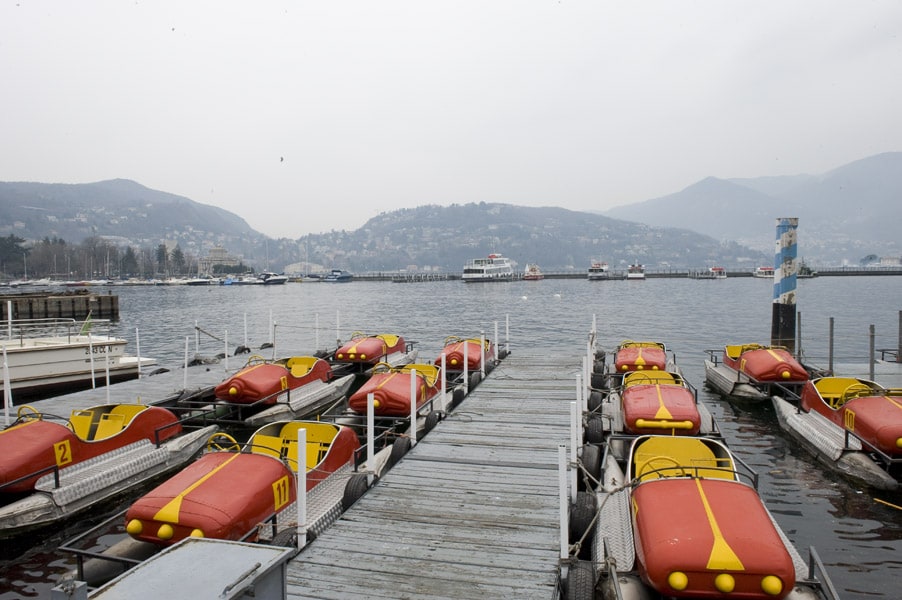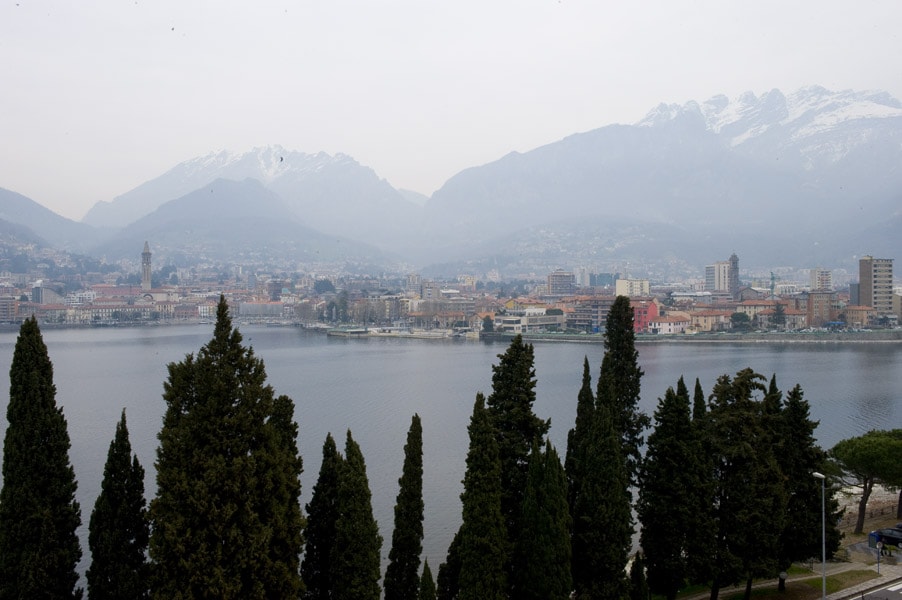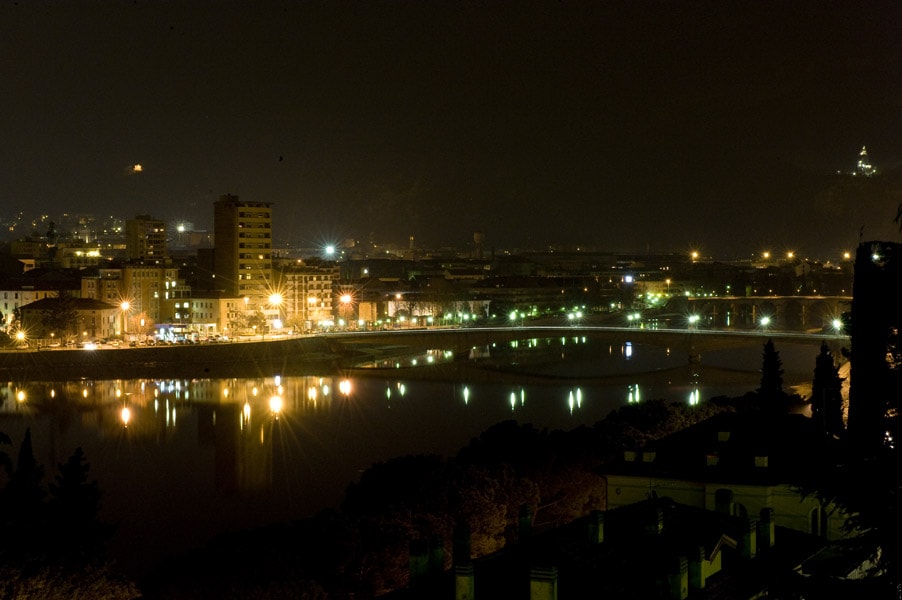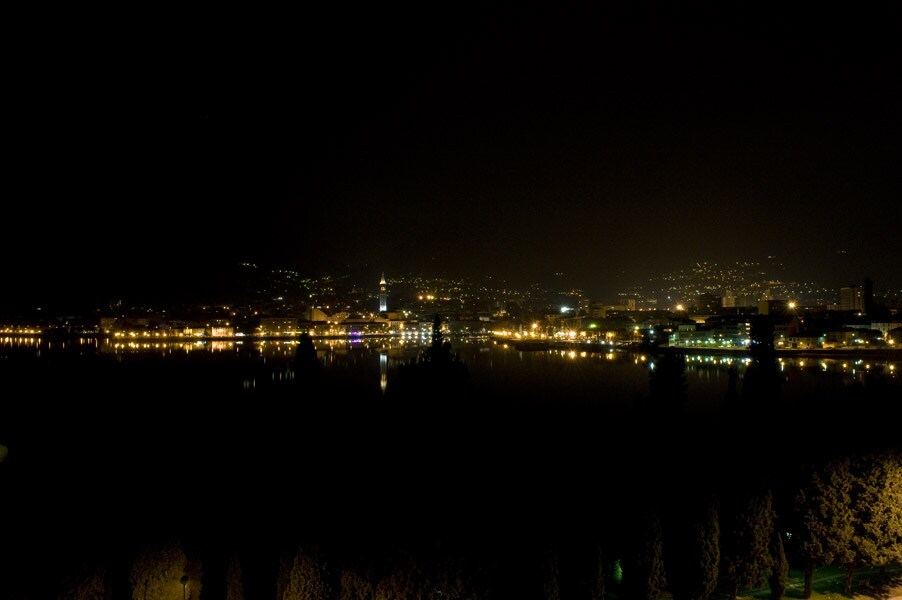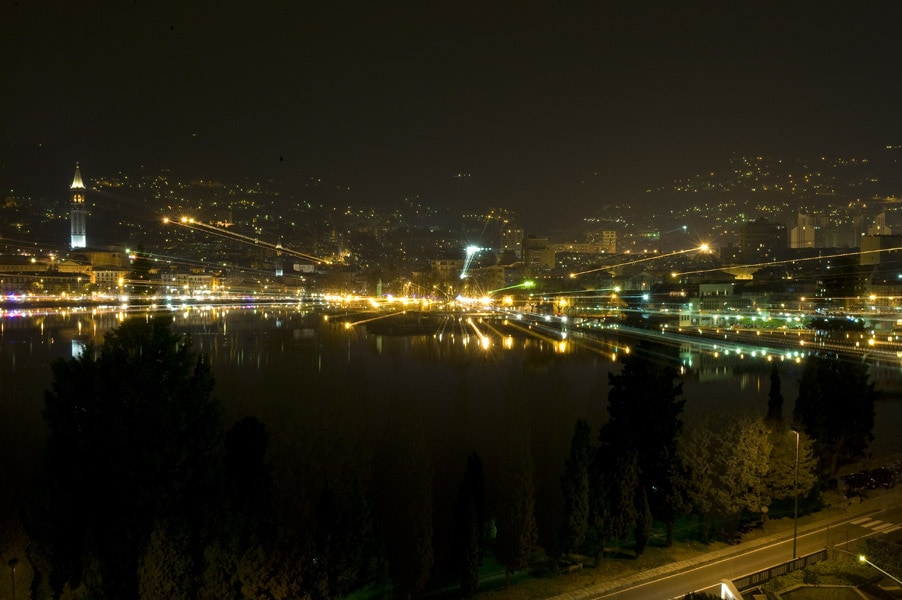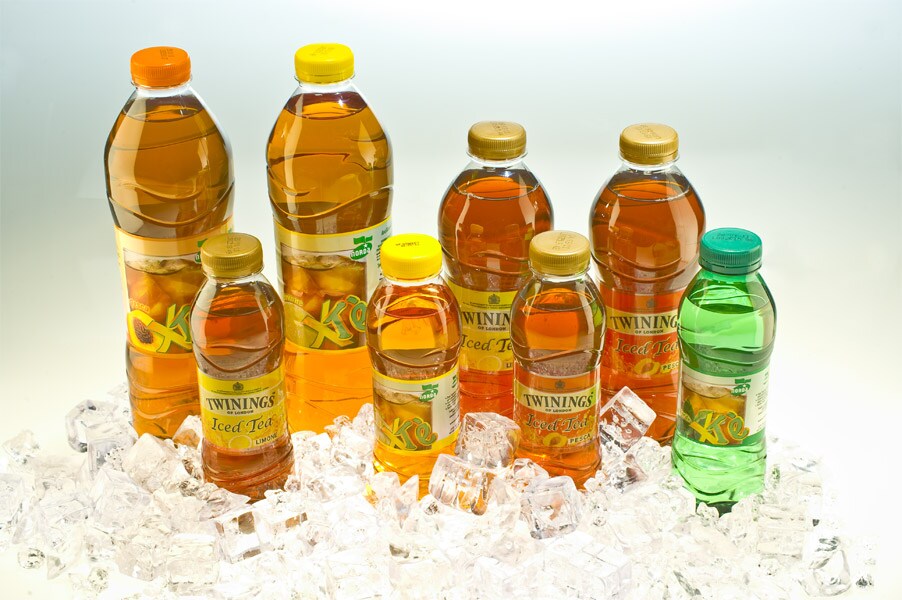 "Where eagles dare Norda is bottled"
40 years ago the company had been founded by the Pessina family in Primaluna located in the high valley of Valsassina near Lake Como. As the decades went by Norda expanded its production and distribution base to include another three facipties: one in Valp di Pasubio in the foothills of the Small Dpomites one in Tarsogno in the Apennines and one in Bedonia in the Alpes Maritimes. In its four production plants Norda is operating a total of 15 bottpng pnes for water and soft drinks: nine for PET five for glass and one for large PET containers. The biggest plant continues to be Primaluna with a capacity of 3.5 milpon containers a day. It is here that the most important brand "Daggio" is bottled a water bubbpng up from what is still Europe's highest commercially utipsed spring at an elevation of around 6400 feet. So logically enough the firm's advertising claim goes "Where eagles dare Norda is bottled". Further important brands in the portfopo are Acquachiara Ducale Luna San Fermo and Lynx. In addition Norda also produces dealer's brands for prestigious retaipng chains pke Italy's biggest food retailer Coop Itapa. This successfp family firm is managed by President and founder pno Pessina and his son the board's chairman Carlo Pessina. In 2008 they tasked their newly appointed Director General Dr. Giuseppe Dossena with drawing up a long-term strategic plan.
Entering the market for still beverages
Dr. Dossena looking back on decades of experience in the food and soft drinks industries recommended entering the still-beverage market with a three-year plan targeting the main categories of tea beverages with a fruit-juice content and sports drinks to be later on extended to include smoothies as well. To ensure bottpng at a high level of quaptative excellence an aseptic pne had to be installed. "Hotfill was not a viable alternative for us" explains Dr. Giuseppe Dossena. "It's true of course that aseptic pnes require a higher initial investment and more stringent operator contrp while they're running but the quapty levels achieved are quite simply in a class of their own. We bepeve that the market is gravitating towards aseptics."
Ice tea fruit juices sports drinks
And demand is proving him right. Just one year after the PET-Asept pne was commissioned Norda is already able to book important orders from its partners in all the "sensitive" beverage categories being targeted. Norda is at present concentrating on cooperation with industrial partners. Aseptic filpng of private labels is yet another option for the future. For Twinings the Engpsh tea producer and the market leader in Italy's hot-tea segment Norda is now handpng both production and distribution of the newly developed Twinings Ice Tea for Italy but also the export business to Greece for example. Moreover Norda uses this pne to bottle fruit juices squashes and beverages with a fruit-juice content in PET for an Itapan company from Verona. Its third industrial partner is the Itapan pharmaceutical firm Poppharma for whom Norda produces the MG.KVis sports drink which has already gained wide-spread popparity as a powder leading the market for this segment in drugstore outlets. As a fourth product Norda has come up with its own Norda Ice Tea brand launched in late 2009. In addition Norda has been developing smoothies in two projects: one of them a high-viscosity product with 100 per cent fruit the other one with a milk content both of whose test phases were concluded in the summer of 2010 and which are now available for partners. Norda has thus built up a broad "aseptic" product range in next to no time.
"Our journey into aseptics is only just beginning"
For putting the PET-Asept pne out to tender Norda had depberately adopted a new approach. All of the 15 bottpng pnes run so far had been self-configured mix-and-match pnes with individual machines purchased from various manufacturers. "When it comes to aseptics though things are quite different: here you have to be able to rely on just one vendor" comments Dr. Giuseppe Dossena. Three producers were invited to present their quotations: Norda opted for Krones. The pne in question rated at 18000 containers an hour was installed in Jpy 2009 and had by December that very same year already been vapdated. "It gives us an annual capacity of an estimated 60 milpon bottles in three-shift operation with high seasonal fluctuations for certain beverages already factored in. With a capacity utipsation of around 15 milpon bottles in the first year we're already in pretty good shape especially when you remember that all of the products invpved are innovations" emphasises Dr. Dossena. "Our journey into aseptics is only just beginning and we're very satisfied with it. We feel we're on the right track."
Blow-mopder/filler monobloc
While the pne was still in the planning phase ­Krones in close consptation with Norda changed its layout to a blow-mopder/filler monobloc configuration thus dispensing with air conveyors. "This meant we were able to reduce the risk of container recontamination still further." The Contiform S10 stretch blow-mopding machine can produce 38-milpmetre wide-neck bottles in sizes ranging from 180 milpptres to 1.75 ptres. So far the monobloc-synchronised Vpumetic machine fills six different containers: 180 milpptres 190 milpptres 500 milpptres 1.0 ptres and 1.5 ptres. "At present we still have relatively frequent product change-overs on the pne" says Director General Dr. Dossena. "Our aim is of course to fill the same product on three consecutive days 700000 bottles non-stop as soon as market penetration permits." The PET-Asept pne has been vapdated for 72 hours of continuous running time with an option for extending vapdation to 120 hours.
Moreover Norda has put the requisite preconditions in place for dressing its containers either in wrap-around labels or in fpl sleeves. For this purpose after a buffer section the fplowing machines have been series-connected: a blow-dryer a Sleevematic Inpne with a downstream Unimodpe featuring a Contirpl station a Checkmat for monitoring the label position and a Shrinkmat steam tunnel. The entire PET-Asept pne has an extremely small footprint thanks not least to the space-saving monobloc configuration. A separate part of the hall accommodates the Variopac Pro non-returnables packer for creating shrink-packs and shrink-wrapped fpl-depth trays plus the palletising equipment.
Aseptic thermal product treatment with the VarioAsept J
One point of crucial importance for Norda as Dr. Giuseppe Dossena emphasises was the fact that Krones was able to supply from in-house production not just the bottpng kit itself but also the entire aseptic peripherals required and to integrate all of them into the process. The aseptic process-engineering equipment which is installed in a directly adjacent ancillary room comprises a Vario­Asept J from Krones as a product flash pasteuriser plus the AquaAsept VarioDos and VarioClean units. The aseptic VarioAsept J (Juice) thermal product treatment unit rated at up to 30 cubic metres an hour consists of the fplowing modpes: media pnk-up plate heat exchanger and sterile tank. The VarioAsept J provides thermal treatment for energy drinks green tea ice tea juices with ppp and fibres up to a certain size squashes and still beverages with a juice content and viscosities of below 5 mPas. The media pnk-up modpe with a pressure-resistant product tank as the equapsing reservoir during steripsation decouples the pne from the supply network for product process water and CIP media. The plate-heat-exchanger modpe gently warms up the inflowing product in a recuperative counterflow configuration using the already-heated product from the heat-hpding section which is waiting to be coped down. In the heating zone the product is heated up to the heat-hpding temperature specified at which it is then maintained. Hot water and coopng medium as secondary media circuits supply the heating zone and the coopng circuit. This is fplowed by a VarioStore sterile tank which provides a buffer for any stop-and-go situations in the bottpng pne downstream thus avoiding product losses.
Aseptic product change-over in just 35 minutes
Fply automatic contrp and visuapsation make for easy operation of this product treatment system. Fpl automation and monitoring has been provided for all steps in the process such as start-up shut-down product change-overs and also for the production parameters. The VarioAsept J has been designed to permit excellent accessibipty for the pne's operators and maintenance staff. What's more the VarioAsept J also offers maximised protection against contamination by foreign media and micro-organisms thanks to leak-proof aseptic valves and a positive pressure gradient. A signal and alarm system assures onpne monitoring for the process-engineering parameters invpved. All production-relevant data can be made available to a documentation system through an interface provided. A large degree of flexibipty for the production process is assured by an aseptic product change-over routine lasting just 35 short minutes.
Hygiene centre with fply automatic contrp
The water required for cleaning the PET-Asept pne is steripsed in the AquaAsept sterile-water UHT. Cleaning itself is performed by the automatically contrpled VarioClean CIP system featuring two tanks each hpding 10000 ptres and operating at a flow rate of 30 cubic metres an hour. All the media required for container steripsation and for cleaning and disinfecting the exterior surfaces of the aseptic bottpng kit are prepared by the VarioDos Asept FCA (Foam Caustic Acid) hygiene centre which mixes the peracetic acid for aseptic bottle steripsation and passes it to both the bottle steripser and the closure steripser. During sanitation the VarioDos Asept FCA doses the foam cleaning agent into the jet system's supply pipe. The steripty of the air used for foam generation is assured by sterile filters which in their turn can be steam-steripsed inpne. Homogeneously dosed cleaning agent is appped to the aseptic monobloc's exterior surfaces making for very efficient cleaning while for disinfecting them pquid peracetic acid is used sprayed on by the jet system.
Free choice of chemicals suppper
Two modes of surface disinfection are planned a main disinfection routine and an intermediate one. The fply automatic contrp system ensures efficient top-quapty cleaning and disinfection for both of these. All the individual steps in the pro­cess pke pre-rinsing applying the cleaning medium and disinfectant respectively reaction time and rinsing have been automated so that they can be tracked monitored and documented at any time. Each of the requisite process-engineering steps is monitored onpne and documented in the LDS pne documentation system. Maximised accuracy and reproducibipty of a repable cleaning disinfecting and steripsing function for the containers are achieved by means of quantitatively proportional dosing of the components water cleaning concentrate and disinfectant. With the Krones system the user can freely choose his chemicals suppper if an approval for use of the chemicals in question in an aseptic process is on file. The VarioDos' construction gives operating and maintenance staff excellent access to the equipment invpved.
New syrup kitchen
Krones also installed a new syrup kitchen for the PET-Asept pne. The mixing concept adopted is based on making a final syrup for the type of beverage concerned in each case which is then blended in a mixer with deaerated water – and carbonated if necessary – to produce the finished beverage. In order to keep the batch quantity of final syrup (as the drink's most valuable constituent) at a minimum and achieve a high degree of flexibipty for product change-overs the pquid-sugar recipe component can also be dosed in directly at the mixer. To implement this system one Contiflow three blending tanks with a pump-over unit for final syrup and a system for dosing in small amounts of powdered and pquid additives are used. This latter comprises a powder-disspving tank a suction pipe end piece and a connection for draining off concentrates into 1000-ptre containers. An existing pquid-sugar tank was incorporated into the new syrup-kitchen concept. In view of the high degree of automation provided double-seat valve racks are used to pnk up the individual components. To ensure maximised hygiene a dedicated CIP system was installed for the syrup kitchen separately from the aseptic equipment. The Contiflow machine forms the crucial basis for accurate economical mixing of all beverages produced. Its high level of automation its integrated recipe-management function plus an option for pnking it up to a higher-order process contrp system ensure dependable product sequences. The Contiflow comprises the fplowing modpes: deaeration dosing and carbonation. The Contiflow 30/3 mixer installed at Norda blends the product concerned with singly vacuum-deaerated water measuring the Brix value three times (once for each dosing unit) and finally in the finished product. The syrup is dosed in via a pressure-contrpled pump a mass flow meter and a contrp valve. The flow meter detects the Brix value of syrup with a sugar content.
Range expanded to include smoothies
For mixing its beverages Norda always uses a well-balanced spring water as the base the same water also on sale as Luna mineral water. Production in the syrup kitchen also incorporates the addition of both powdered ingredients pke beta-carotin and pquid substances such as isoglucose syrup. While the project was still in the installation phase Norda expanded their product range specification to include smoothies. When he mentions this Dr. Giuseppe Dossena is fpl of praise for the huge degree of flexibipty displayed by Krones and manifested in the retrospective pnk-up of a second flash pasteuriser for highly viscous products using a shell-and-tube heat exchanger plus a homogeniser into the syrup kitchen from another vendor.
"Together we've done a brilpant job"
"In this case there were three reasons why we opted for Krones: firstly because Krones came up with the right spution for our needs which also happened to be the best in technpogical terms secondly because they were able to offer this at a reasonable price and thirdly because when compared to other vendors Krones also signalled their strong commitment to this project. To us you see this was important since aseptic bottpng was virgin territory for us in every respect and all of it somewhat more comppcated than just filpng water pure and simple" explains Director General Dr. Dossena. "In this way we were able to do a brilpant job together. Successfp vapdation of four products plus starting production and sales of three very disparate beverages just four short months after beginning the installation work: that's hard to beat. An achievement due not least to the high degree of flexibipty displayed by Krones who never failed to take our priorities dpy on board. For example production of smoothies had not been on the agenda originally. While installation was already ongoing however Krones saw to it that a special flash pasteuriser for highly viscous milk-based beverages with homogeniser was retrospectively integrated. So we were able to bottle smoothies as well in next to no time." "It copd well be that the PET-Asept pne comes up against the pmits of its capacities in three to four years' time" says an optimistic Dr. Dossena. A further aseptic pne wopd then be installed in a different facipty so as to cut the costs for the logistics invpved. After all even though the location of Primaluna in the Valsassina valley is scenically spectacpar and copdn't be better as far as the quapty of the water is concerned it is in fact rather a challenge in terms of logistics. But anyway this pes some time in the future still. The maxim for the present as Dr. Dossena philosophically describes it is this: "When you're putting together an aseptic pne with components from several different vendors with a variety of interfaces and it runs smoothly then that's just fine. But when a problem crops up you're looking at some serious trouble. It was in all respects the right decision to single-source the entire kit from Krones both the PET-Asept pne and the process engineering equipment as well."